Why use a special app for notes about books?
Permanent Value
If you are a book lover, you can build up a reading log and notes over the course of decades. Library Notes uses simple plain-text markup so your notes will be readable forever, by almost any application.
Personal Ownership
Your book notes are yours. You shouldn't lose them when a software company goes out of business. Library Notes works with simple files! No account, no sign-up, and you can move or copy your files wherever you want. You can use file synchronization services like iCloud Drive or Dropbox to keep your content in sync across multiple devices.
Perusability
The joy of writing book notes is rereading them! It's like meeting old friends again. Library Notes already has innovative features to help you get reacquainted with what you've put in your notes.
Markdown-formatted notes
Library Notes is more than a book cataloging application! Many of its features work best if you keep notes about what you read. To maximize portability, Library Notes uses plain-text notes and you can organize your notes and your books with #hashtags.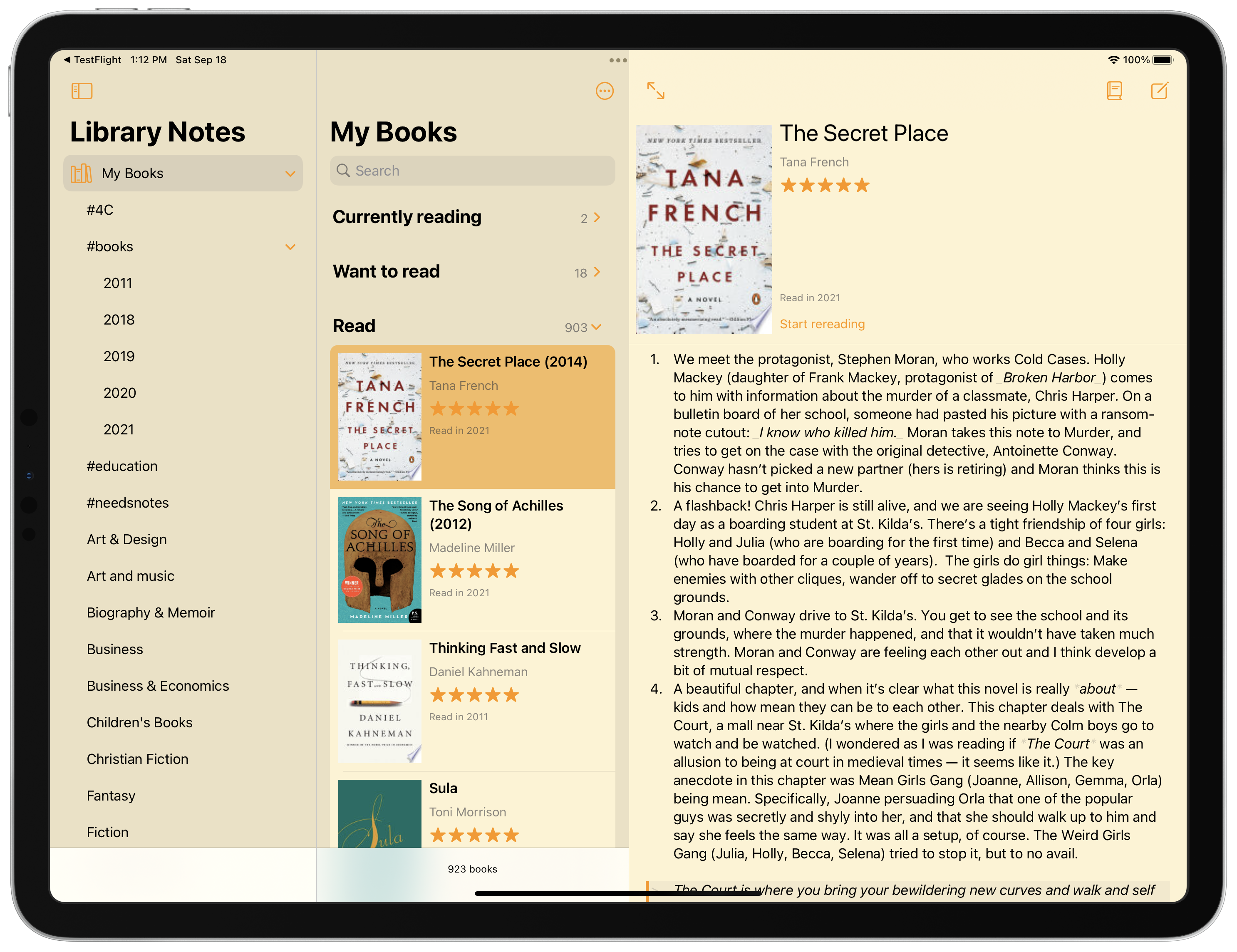 All of your notes in one file
Library Notes is a file-based application. You can keep notes on an entire library in a single file, which you can copy / share / backup as you want. You can use a service like iCloud Documents to easily synchronize your library contents to all of your devices.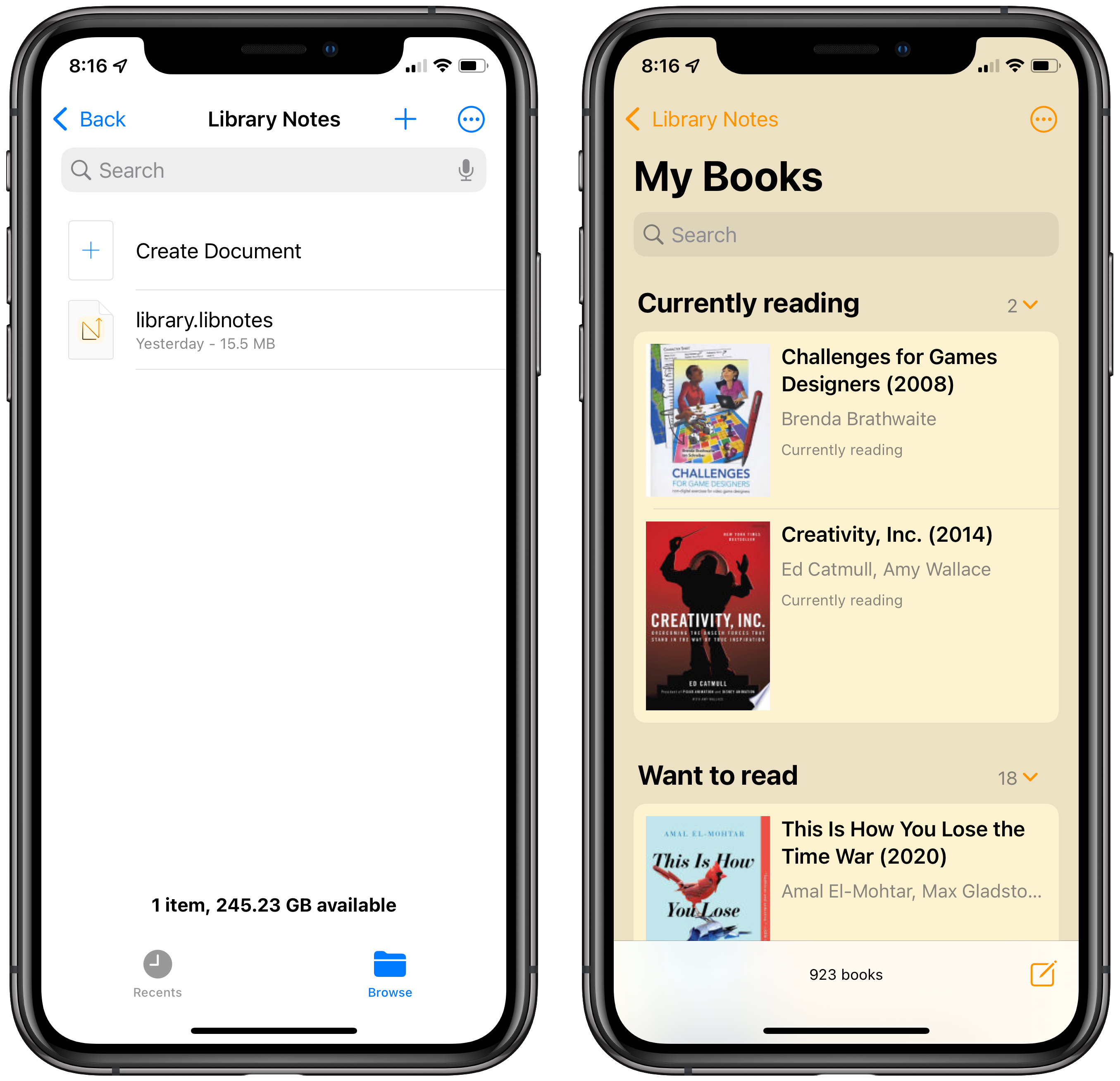 Get book data from Google Books and Open Library
Get a head start on adding book metadata with integrated search of Google Books and Open Library.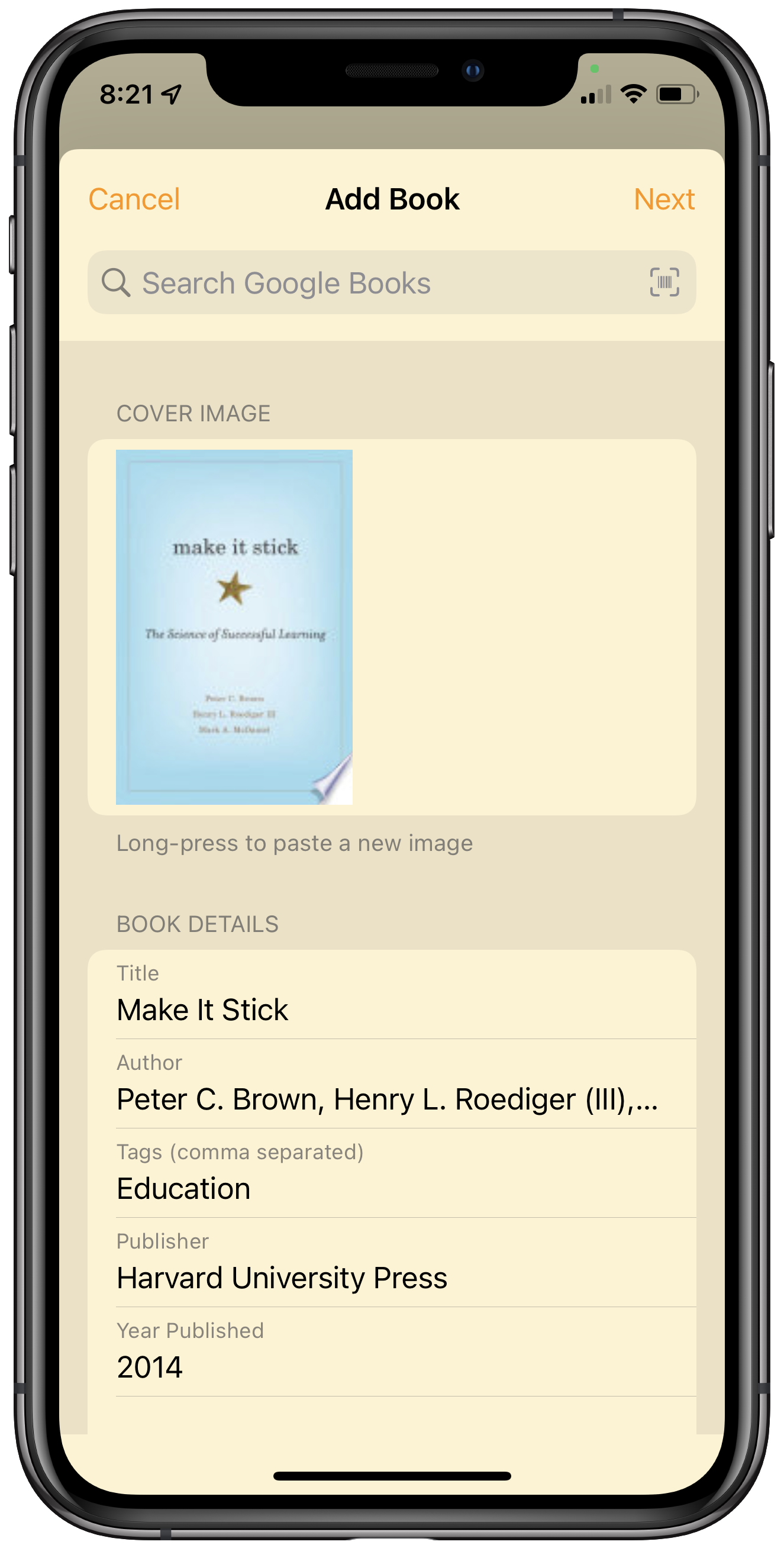 Import from Goodreads and LibraryThing
If you already use Goodreads or LibraryThing to catalog your books, you can easily import your book catalog to Library Notes.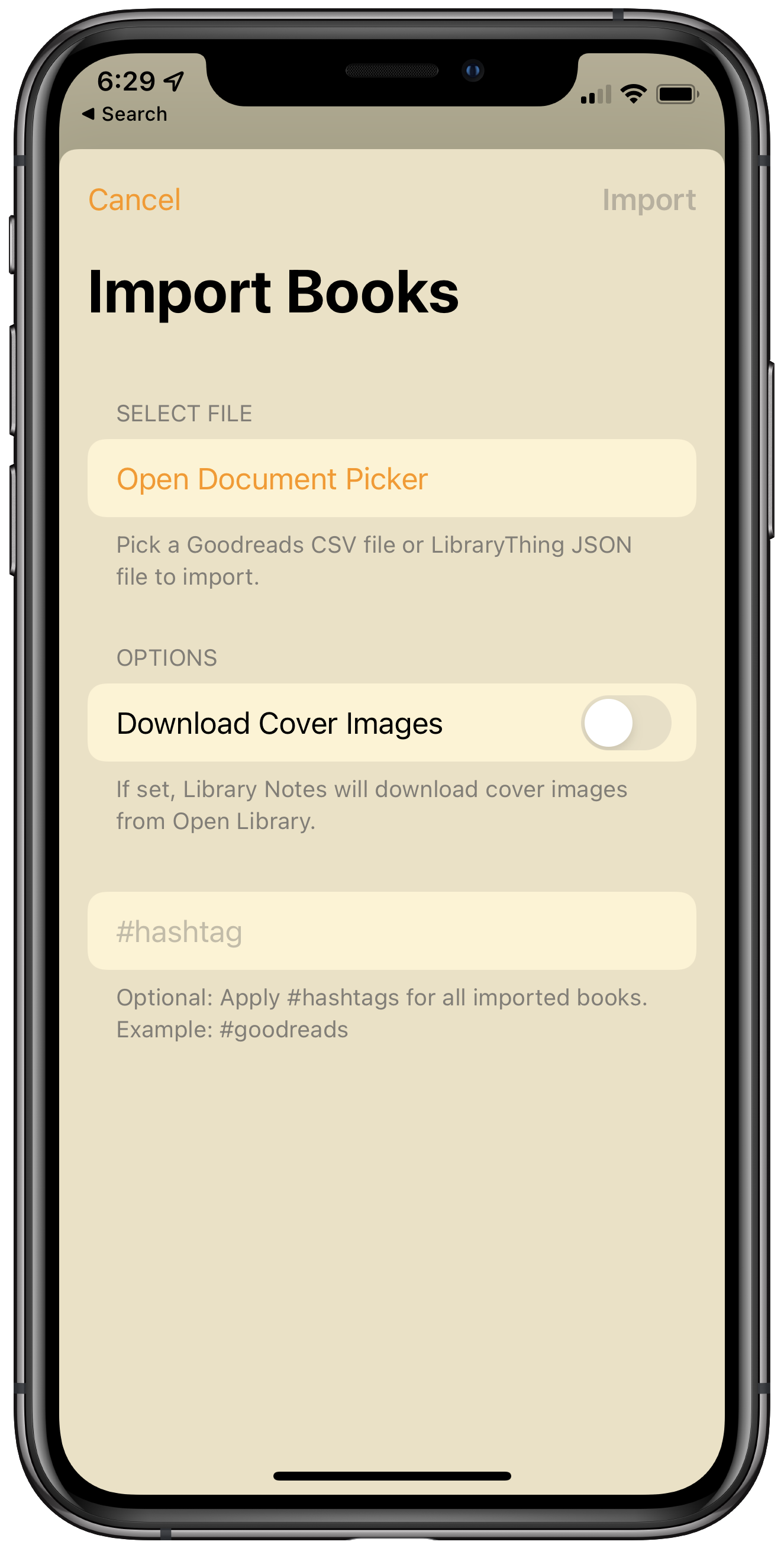 Review Mode
If you capture quotes, question-and-answer information, or fill-in-the-blank challenges in your notes, Library Notes will present them to you in Review Mode.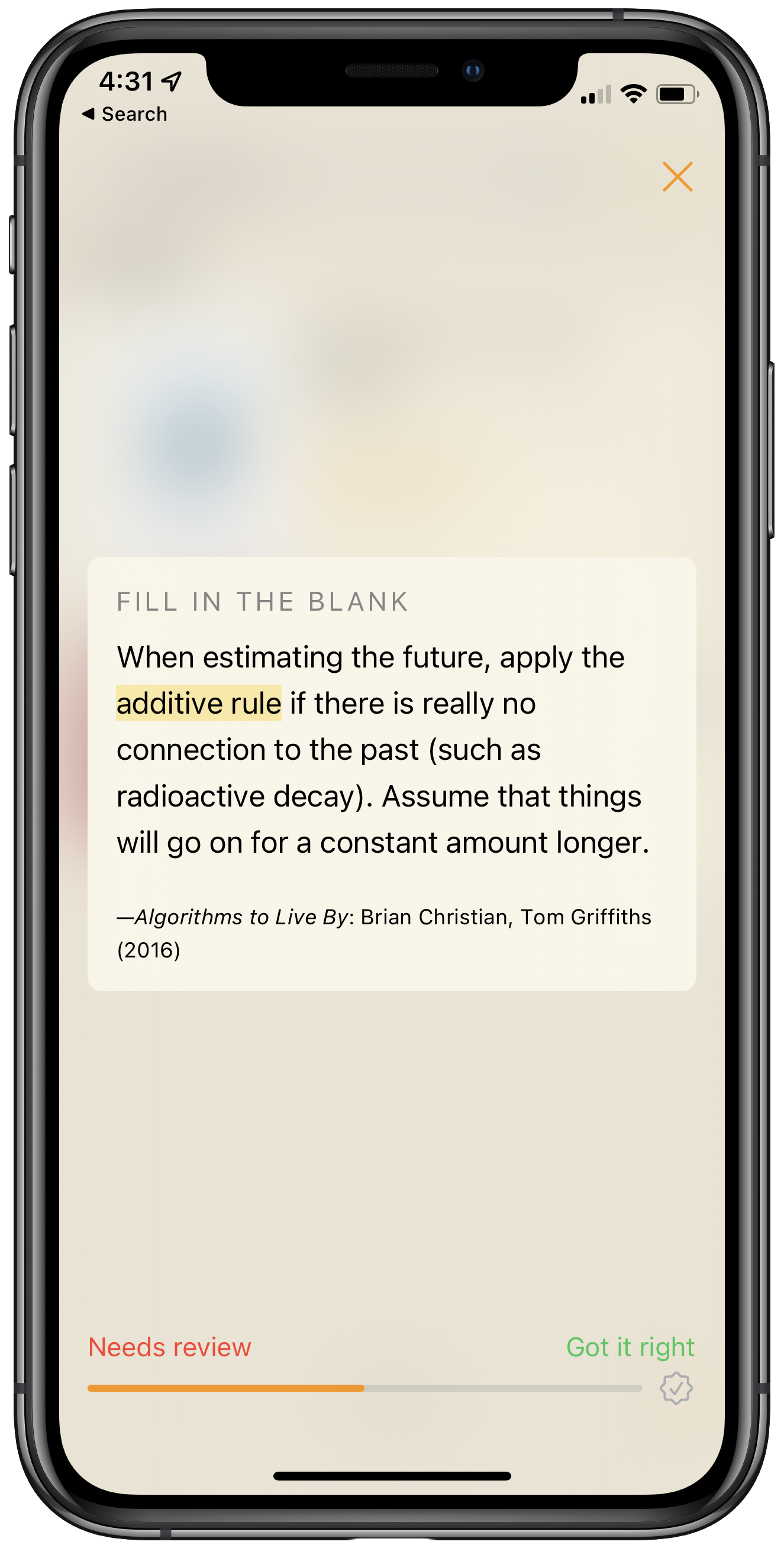 Random Quotes
Sometimes all you need is a selection of inspiring, thought-provoking quotes from the books you've read. Library Notes delivers!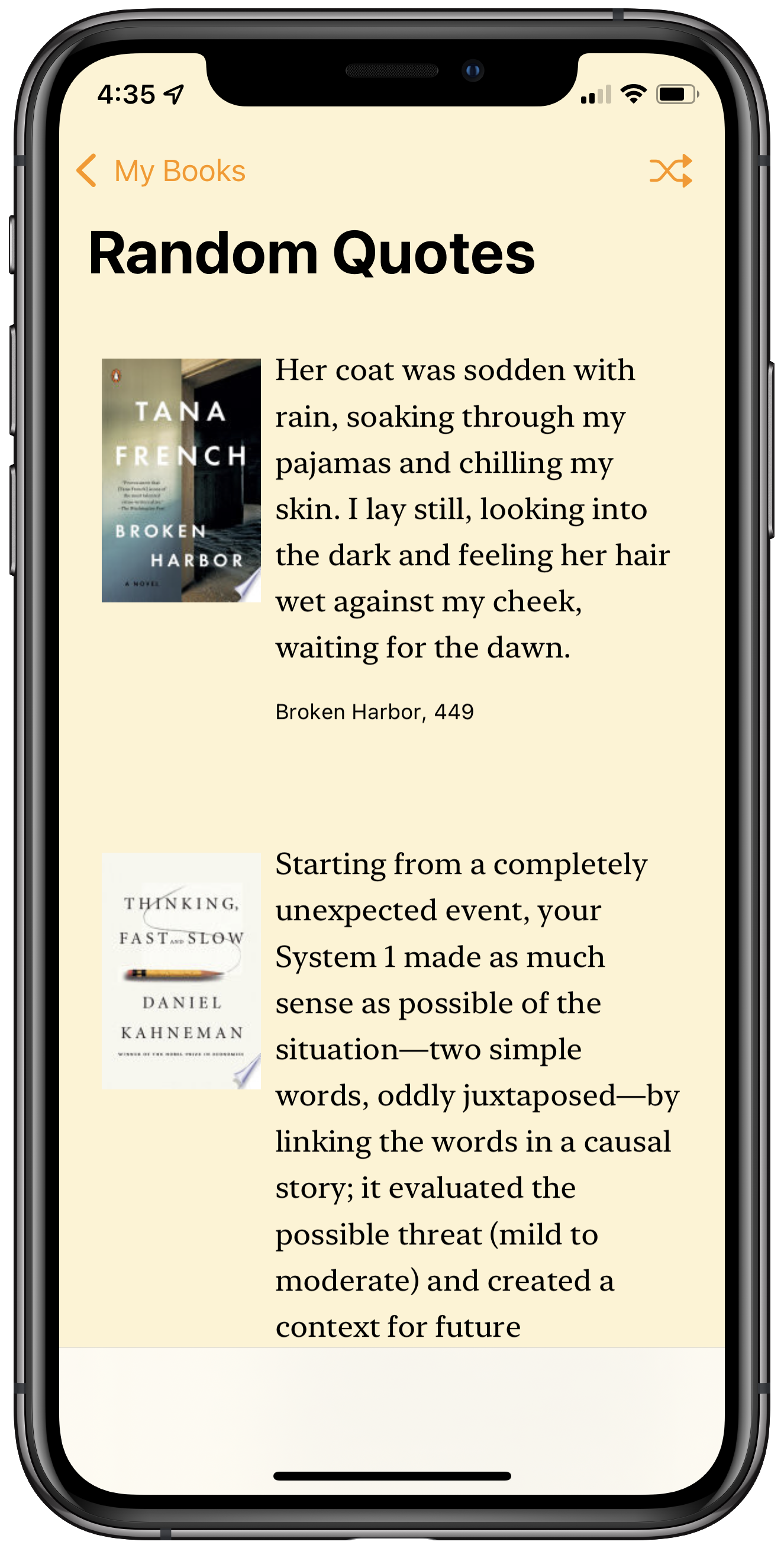 Legal Stuff
The quick summary of the this section: I'm not trying to turn Library Notes into a business. I wrote this software because I love books, I've been keeping notes on the books I've read off and on for the past twenty five years, and I think this software I've developed for my own use might be useful to other book lovers.
Terms and Conditions
Library Notes is free, open-source software provided under the Apache 2.0 license. You can access the source code here.
Privacy Policy
Your notes are kept in files that remain under your control. Your notes are never stored on Library Notes servers, because Library Notes servers don't even exist. Library Notes does not provide any mechanism for note storage or synchronization; however, you may choose to use services such as iCloud or Dropbox to synchronize your note files.
Library Notes does not track you. It does not provide any information to advertisers.
If you opt in to crash log reporting with Apple, then I will get copies of crash reports. Crash reports are stored privately and kept confidential.